Buhari meets Theresa May in Aso Rock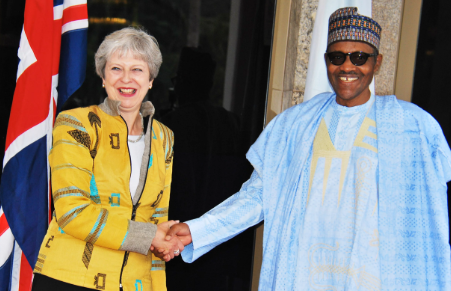 President Muhammadu Buhari on Wednesday, August 29 met behind closed doors with the British Prime Minister, Theresa May at the Presidential Villa in Abuja, Nigeria's Federal Capital Territory (FCT).
---
May's visit to Nigeria is part of her tour of some Africa countries.
The meeting started in the President's office shortly after May arrived the forecourt of the State House around 1pm.
She was received on arrival by President Buhari and top government officials.
The meeting with the Prime Minister was still on-going as at the time of filing this report.
Report by Godday Akoh