2023 PRESIDENTIAL ELECTION: Senator Abe Pledges One million Votes for Tinubu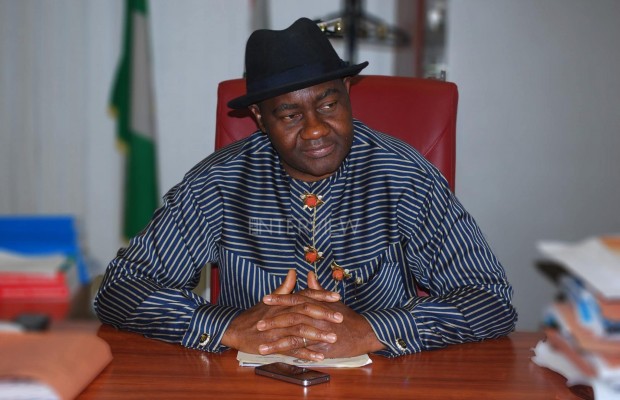 The former lawmaker representing Rivers South-East Senatorial District at the National Assembly, Senator Magnus Abe has expressed confidence that the presidential candidate of the All Progressives Congress (APC), Ahmed Bola Tinubu will be elected as the president of Nigeria in 2023.
 
Senator Abe stated this during a thank-you visit to his supporters at Bera in Gokana Local Government Area of Rivers State.
Ahead of the 2023 elections, Senator Magnus Abe has declared that the All Progressives Congress (APC) will mobilise one million voters in Rivers state to support the party's presidential candidate, Senator Ahmed Bola Tinubu.
 
Senator Abe made the declaration while addressing thousands of APC members and supporters at the Port Harcourt International Airport, upon his arrival from Abuja.
 
He called on people of the state to register their support for 'Project SMA 2023', aimed at allowing the people to choose who will be their Governor in 2023.
 
Abe made it clear that any person that is not known to Rivers people and is hand-picked by one man, cannot become the Governor of the state.
Senator Abe commended two Rivers sons, Rotimi Amaechi and Tein Jack-Rich for their gallant participation in the just concluded APC presidential primary in Abuja.

He assured the people that the former Governor of Lagos State, Tinubu has the needed criteria to lead the country successfully, stressing that the APC presidential candidate has impacted many lives, which he said have paved the way for him.
 
Also speaking, the factional Chairman of APC in the State, Golden Chioma urged party supporters to get their permanent Voter Cards (PVCs) in order to choose who will govern them in 2023.
Senator Abe advised the people that the battle is now over and a candidate has emerged.

He said it is now their responsibility as the people need to come together across party lines to vote for a president that can help the country.