Buhari shifts democracy day to June 12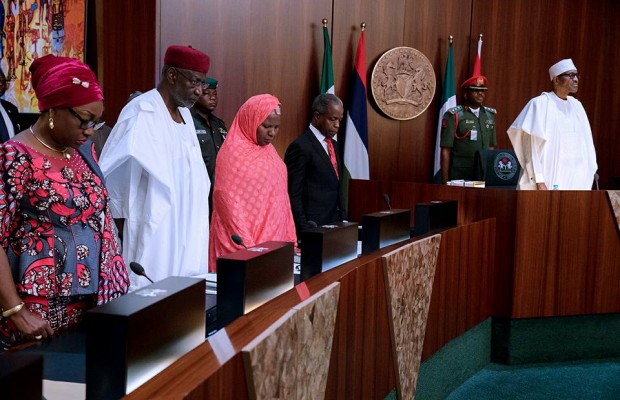 President Muhammadu Buhari has directed that effective from next year, Nigerian Democracy Day, marked every May 29th for the past 18 years will be now shifted to the 12th of June.
---
According to the President, the directive is to honor an illustrious son of Nigeria, Chief Moshood Kashimawo Abiloa, who won a presidential election but was prevented from taking office when the results were annulled.
The late Abiola died while struggling to actualize the mandate.
Consequently, the late MKO Abiola will be conferred with nation's highest honor, the Grand Commander of the Federal Republic (GCFR) exclusively conferred on the holders of the highest office in the country, the President.
In the same vein, Chief Abiola's running mate in that election, Ambassador Babagana Kingibe, is to be conferred with the second highest honor of the Grand Commander of the Niger, GCON.
Also to receive a GCON is late Nigeria's foremost pro-democracy activist, Gani Fawehinmi.
In a statement signed by him this evening, President Buhari said that: 
"For the past 18 years, Nigerians have been celebrating May 29th, as Democracy Day. That was the date when for the second time in our history, an elected civilian administration took over from a military government. The first time this happened was on October 21st, 1979. But in the view of Nigerians, as shared by this Administration, June 12th, 1993, was far more symbolic of Democracy in the Nigerian context than May 29th or even the October 1st.
"June 12 th, 1993 was the day when Nigerians in millions expressed their democratic will in what was undisputedly the freest, fairest and most peaceful elections since our Independence. The fact that the outcome of that election was not upheld by the then military Government does not distract from the democratic credentials of that process," a statement released by the Predsident reads in Part.
Report by Nnabuchi Nnabuchi