Ajimobi defends aides over govt vehicles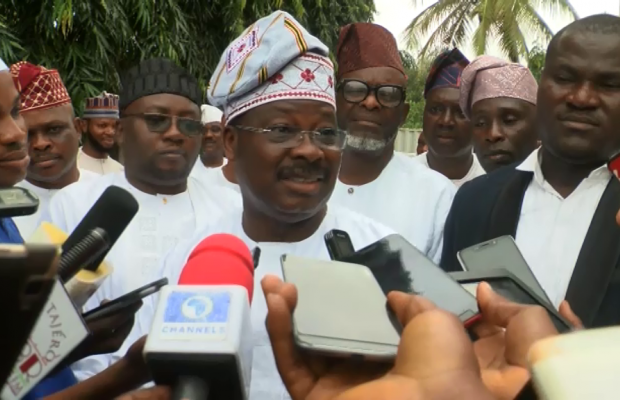 Former Governor of Oyo State, Abiola Ajimobi has justified alleged missing of government vehicles in the twilight of his administration.
---
Makinde's Chief Press Secretary, Mr Taiwo Adisa had claimed recovery of 19 vehicles taken away by aides of Ajimobi. Many of the vehicles, according to him, were recovered in mechanic workshops and roadsides.
Ajimobi who spoke with journalists after a closed-door meeting with some of his former aides at his Oluyole residence, asked his successor, Engr. Seyi Makinde, to look inward and examine civil servants for those vehicles recovered from mechanic workshops and other obscure places.
Correspondent Kunle Ojo reports that Ajimobi claimed that the officials paid for the vehicles based on a decision taken by the government.
The former governor said that there are papers written on all the vehicles taken by his aides, urging the incumbent administration to beam his searchlight on civil servants on those vehicle alleged to have been recovered from mechanic workshops.
On the crisis rocking the Oyo State chapter of the All Progressive Congress, Ajimobi disclosed that the reconciliation is ongoing calling on all aggrieved leaders and members of the party to sheath their swords.
On insecurity, the former governor described Makinde as very lucky because of the already existing security structure bequeathed to him by his administration.