University don charges govt. on food security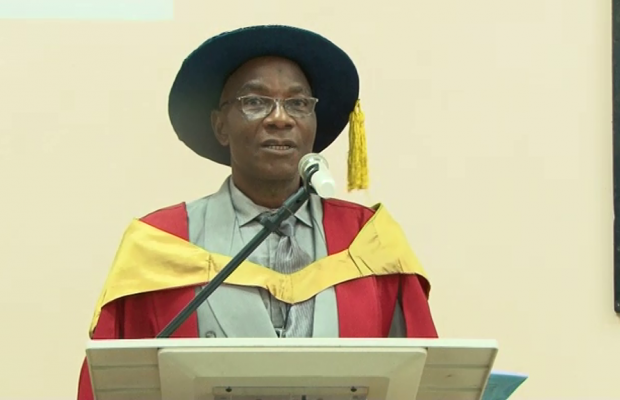 The Federal government has been advised to renew its commitment towards a sincere implementation of food security programmes irrespective of whatever name it is called.
---
A Professor of Agricultural Engineering, Faculty of  Technology, University of Ibadan, Prof. Yahaya Mijinyawa who made the appeal while delivering the 462
Inaugural lecture of the institution maintained that until Nigeria look inward and design a realistic roadmap, various food security programmes will continue to fail.
Correspondent Kunle Ojo reports that Prof. Mijinyawa accused the government at the centre insincerity to food security despite an increasing number of food items being produced locally.
He also accused the farmers of lack of commitment to the agricultural policies of the government adding that this attitude must change for rapid development of the sector.
Earlier, the Vice-Chancellor of the University, Prof Idowu Olayinka says the institution came up with the idea of the lecture as part of its contributions to national development.