Senate Urges Buhari to Address Nation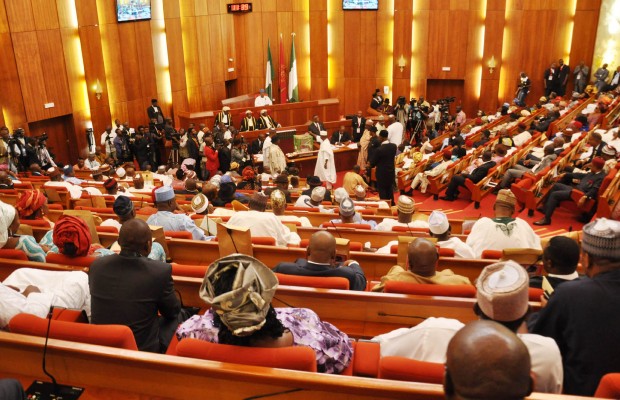 Nigerian Senate has urged President Muhammadu Buhari to address the nation on the scourge of coronavirus in the country.
The Upper Legislative Chamber also advised the Government to consider restricting mass gatherings in the country to curb the spread of the dreaded disease.
The Lawmakers, during Wednesday's plenary, expressed concerns at the rate Nigerians were being exposed to persons traveling in from areas where the virus was prevalent, hence the need for a Presidential address.
The lawmakers called on the Government to recognize and treat the pandemic with more urgency and as a national security threat, this among other considerations 
In his remarks, the Senate President, Ahmad Lawan urged the government to establish testing centers across the country.
Meanwhile, the Federal Ministry of Health had announced five new cases of coronavirus bringing the total number of confirmed cases in Nigeria to eight.
All five new cases had a travel history to the United Kingdom and the United States.