Protesting Bayelsa Community Threaten to Shutdown Oil Multinational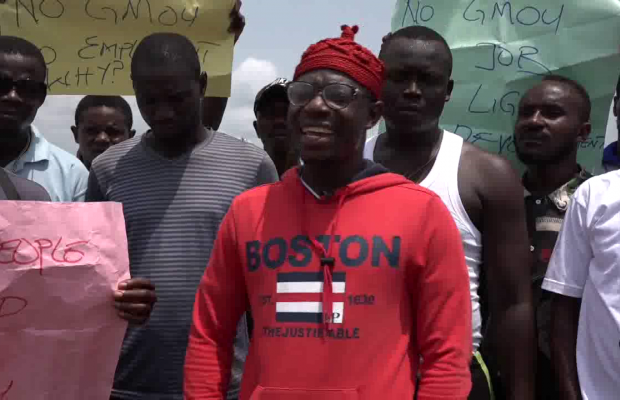 Protesting community leaders and members of Koluama community in Southern Ijaw local government area of Bayelsa state, have threatened to shut down the gas flare and disrupt oil production at oil multinational CON OIL, over their failure to meet up to the Memorandum of Understanding MOU signed with them as the host community.
The community people in a peaceful protest stormed the company's site in the coastal community, displaying placards with different inscriptions expressing their displeasure over the lack of basic amenities.
Speaking on the need for the oil multinational to listen to their plight, the community leaders call on the oil multinational to vacate their land since they fail to meet up the MOU.
Meanwhile, as at the time of filing this report, the gas flare at the community was still on as the protesters promised to remain until their needs are met.