NPF to recruit 30,000 personal yearly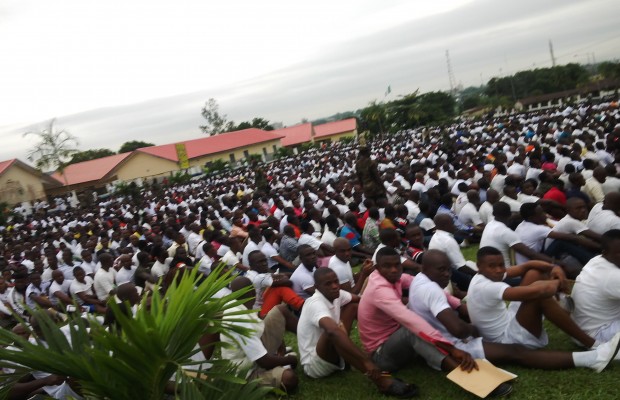 The Nigerian Police will soon embark on the recruitment of thirty thousand police officers to cater for the shortfall currently affecting the force in discharging its responsibility of maintaining peace and order in the country.
---
The Deputy Inspector General of police in charge of north central, Shuayb Gambo announced this while addressing Police officers at the police headquarters in Ilorin, the Kwara state capital.
The state commissioner of Police, Olushola Amore set the ball rolling by enumerating various  challenges being faced by the command which he said include lack of vehicles, equipment and above all shortage of manpower which has been affecting the  smooth running of the command.
Responding, the deputy inspector general of police in charge of north central, shuayb gambo explained that the force authority is aware of the shortage of manpower as the force has not recruited in the last six years.
He added that Nigeria Police authority  will soon be employ  thirty thousand policemen yearly to correct the situation.
The deputy inspector general of police had earlier paid a courtesy call on the state governor, Abdulfatah Ahmed where the governor praised the effort of the force in combating crimes especially in the state and assured of his readiness to continue providing their needs.
Governor Ahmed also identified that, the current forces of Nigerian police cannot meet the over one eighty millions of Nigerians, noting that Nigerian police force need to be supported with other layers for effective policing.