Basic Education: Ondo State Sets to Recruit Teachers.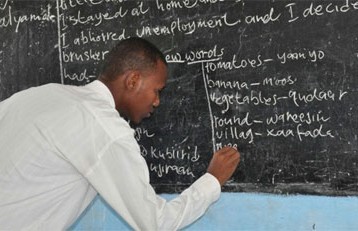 ONDO state government is set to embark on the recruitment of teachers to fill numerous vacancies in the basic education system in the state.
Addressing journalists at the state Secretariat of state universal basic education board, SUBEB, the chairman, Oladunni Odu said it is a priority to the administration of Rotimi Akeredolu to improve on the basic education system which is fundamental for any society.
Speaking on the mega schools built by the immediate past administration across Ondo state, Oladunni Odu said the government has resolved to give out the structures to tertiary institutions in the state to make judicious use of theme.