Maryam Sanda, who allegedly killed husband, granted bail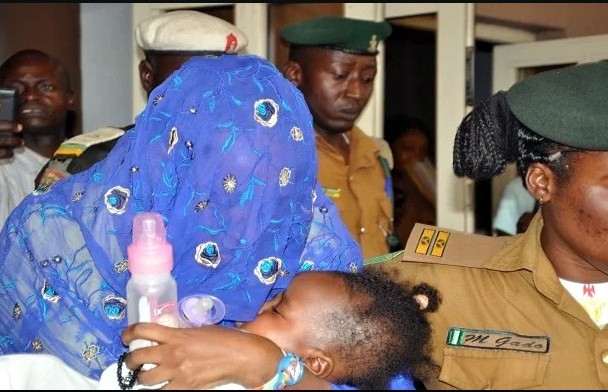 The Federal High Court sitting in Abuja has on Wednesday, March 7 granted bail to Maryam Sanda, the woman who allegedly killed her husband, Bilyamin Bello.
---
Maryam, who is the daughter of a former Aso Savings Bank executive, Maimuna Aliyu, was arraigned by the police for allegedly killing the son of a former PDP Chairman, Mohammed Bello. 
Maryam who is facing trial on allegations of homicide was granted bail by the Chief judge, Yusuf Halilu, based on medical reports which indicated that she is pregnant and ill.
It would be recalled that Maryam's counsel, Joseph Daudu, had earlier pleaded with the court to give his client the opportunity to seek proper medical attention at this early stage of her pregnancy.
Maryam had however been denied bail on at least two occasions.
Report by Akoh Godday