I will soon resign as minister- Fayemi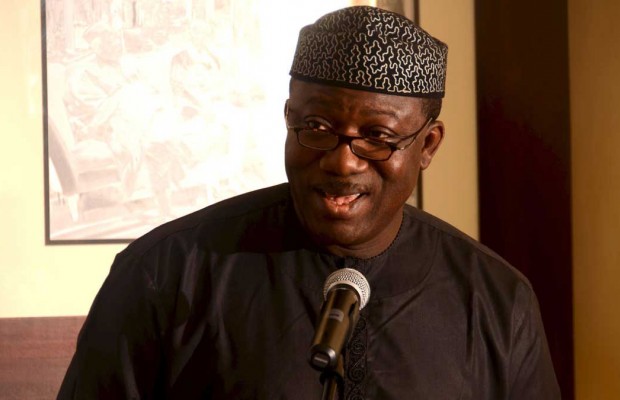 The Minister of Mines and Steel Development, Kayode Fayemi, says he will resign his appointment as Minister in a  week time.
---
Addressing state house correspondents after he was presented to president Muhammadu Buhari on Wednesday, Fayemi who emerged flag-bearer of the All Progressives Congress in the 2018 Ekiti gubernatorial race said he is protected by the 1999 Constitution as amended to remain in office until 30 days before the July 14th, 2018 gubernatorial election.
Stressing that he is on a rescue mission to Ekiti State, he said he has crossed a critical hurdle having emerged as the flag bearer of the ruling party in the coming polls.
He said there is a lot of work to do and he and his co-contestants are seeing the coming election as a collective rescue mission.
On the probe panel that allegedly indicted him and his apology to  Nigerians, Fayemi dismissed the panel's report, adding that only court of competent jurisdiction can declare him guilty 
He declared that the issue will in no way disturb his current rescue mission in Ekiti which he described as "a job that has to be done"
Speaking on the purpose of the visit, Governor  Tanko Almakura, Chairman of the APC Ekiti governorship committee and Governor of Nasarawa state, said  it is the party's tradition to bring the successful candidate to the president for his blessings for the candidate that has so emerged
Almakura said APC is very ready to win the coming polls on July 14, 2018
Report by Nnabuchi Nnabuchi