Heavy flooding in Kaduna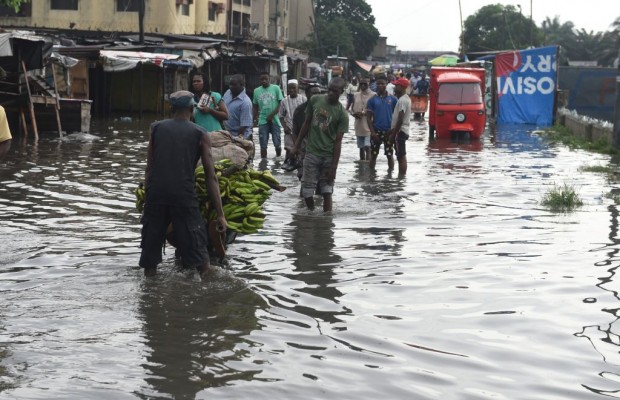 The heavy downpour experienced on Sunday, August 12, 2018, in Kaduna has resulted to severe flooding at Kawo flyover in the state capital.
---
Reacting to the development, the General Manager, Kaduna state environmental protection authority (KEPA), Yusuf Abdullahi attributed narrow drainages and the waste collection point which the rain pushed down to block the drainages as responsible for the flood disaster in the state.
He however, appealed to residents of the state to cooperation with the agency to prevent future occurrence of the situation.
Also as part of the measure to keep the drainages clean so as to forestall further flooding, the state government had empowered youth to monitor and ensure that residents dispose of their waste properly.
Reports by Bosan Yakusak