EFCC convicts 150 suspects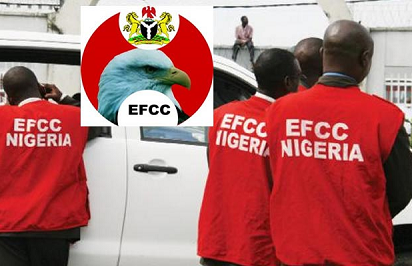 Chairman of the Economic and Financial Crimes Commission  (EFCC), Ibrahim Magu, said the agency has secured a total of 150 convictions as at June 2018.
Magu revealed that the agency has been working assiduously to nip corruption in the bud in the country.

He also dismissed the speculations that the anti-graft agency is being used to witchhunt the perceived enemies of President Muhammadu Buhari-led Federal Government.

Magu, at a stakeholders' interactive session held at the premises of Ibadan zonal office of EFCC at Iyaganku, on how to strengthen partnership and collaborative efforts in the fight against corruption said the fear of God, patriotism to the fatherland as well as the rule of law remain the core principles of the commission.

Magu, who was received by the Zonal Head, Ibadan of EFCC, Abdul-Rasheed Bawa, noted that  Nigerians irrespective of their religions and ethnic groups must see themselves stakeholders in the fight against corruption in order to restore the country. 

Speaking on behalf of other stakeholders, the Chairman of the Nigeria Labour Congress in Oyo State, Waheed Olojede decried the spate of corruption in the country adding that all efforts must be geared towards repositioning the country.

The meeting was attended by the leadership of Nigeria Labour Congress  (NLC) led by its chairman in Oyo State, Waheed Olojede; Christian Association of Nigeria (CAN), led by its state chairman, Pastor Benjamin Akanmu; founder of Shafaudeen in Islam Worldwide, Prof Sabitu Olagoke; as well as National Orientation Agency (NOA) and Corrupt Practices Eradication Organisation of Nigeria (COPEON).
Reports by Kunle Ojo