Fire raze mortuary in Anambra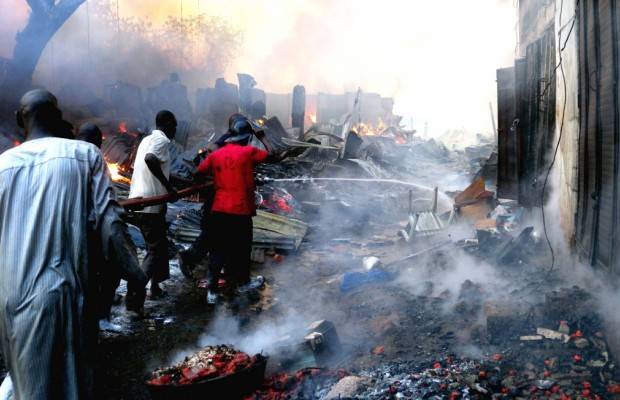 Over fifty corpses have been burnt beyond recognition after an inferno that razed the mortuary section of Enugwu-Ukwu general hospital in Njikoka local government area of Anambra state, southeast Nigeria.
---
The fire started at about three o'clock on Saturday afternoon and before they could get the fire service to put out the inferno, three -room-morgue had been raised down.
The mortician on duty couldn't stop the fire as he was the only person on duty, who was also busy struggling for the safety of his own life.
Although the cause of the inferno is yet to be ascertained, eyewitness reports suggest that the inferno was orchestrated as a result of bush burning as the surrounding is overgrown with dry grasses.
They suspected that someone must have embarked on bush burning activities and it went out of hand thereby encroaching into the morgue.
The scrabbled remains of the affected corpses are been evacuated by men of the state emergency management agency, as investigations are on-going to ascertain the root cause of the inferno.
Report by Godday AKOH