FAAC shares N635 billion for January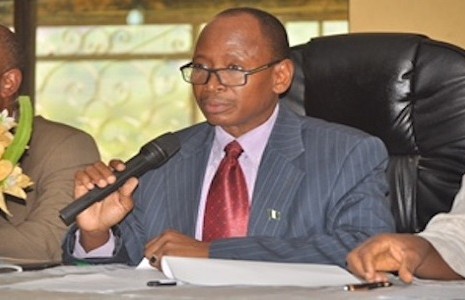 The Federal Account Allocation Committee has shared a total of ₦635.554 billion among the three tiers of government as January allocation.
---
Accountant General of the Federation (AGF), Ahmed Idris, who disclosed this in Abuja, after the monthly FAAC meeting said the amount shared included Value Added Tax (VAT) revenue.
The AGF also added that the total amount was N20 billion lower than December 2017 allocation of ₦655.17 billion.
Doctor Idris said operational challenges caused a decrease in crude oil export by 0.36 million barrels, which he said reduced revenue from export sales for the federation by $113.86 million.
He said other major issues that impacted negatively on operations were shut-ins and shut-downs of production at various terminals for repairs.
He, however, said Federal Government got ₦249.66 billion, while the states shared ₦126.482 billion as the local government areas received ₦97.512 billion.
The gross statutory revenue of ₦538.9.8 billion for the January was lower than the ₦540.446 billion received in the previous month by ₦1.538 billion.
VAT revenue minus 4 percent cost of collection was ₦96.646 billion, while 13 percent derivation for oil-producing states was ₦52.042 billion.
The FAAC said the balance in the excess crude account as at February 22, was $2.317 billion while Petroleum Profit Tax stood at $133 million.
Report by Nnabuchi Nnabuchi