CJ visits prisons, frees 44 inmates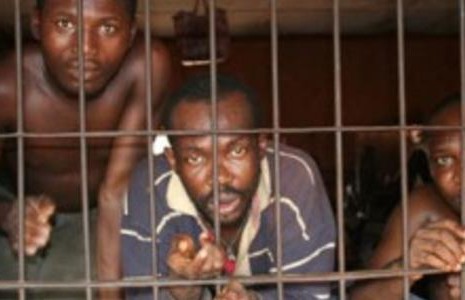 The Ekiti Chief Judge, Justice Ayo Daramola, has granted pardon to 44 inmates of the Ado-Ekiti Federal Prisons.
---
Daramola freed the inmates when he led other judges, magistrates, police prosecutors, lawyers and other court officials on a visit to the prison.

Ayo Daramola also reviewed 44 cases on his visit.

Among those released were four inmates for lack of case files to prosecute their cases, five awaiting trial inmates, who were all released on bail, one granted bail, while 34 inmates were released unconditionally.

The chief judge commended the prison officials for maintaining a clean environment as well as taking good care of the inmates.

He also commended the effort of the Director of Public Prosecution (DPP), the police, lawyers and other stakeholders for their contributions to justice administration.

Justice Ayodeji Daramola urged the police authority to ensure proper investigation of cases to avoid the unneccessary congestion of prisons.

In his reaction, the Prisons Comptroller for Ekiti State, Folabi Akinyemi said the visit olf the Chief Justice is a periodic event that everyone looks forward to as it affords some inmates oppoetunity to have their cases reviewed.