Trump visits Saudi, begins foreign trip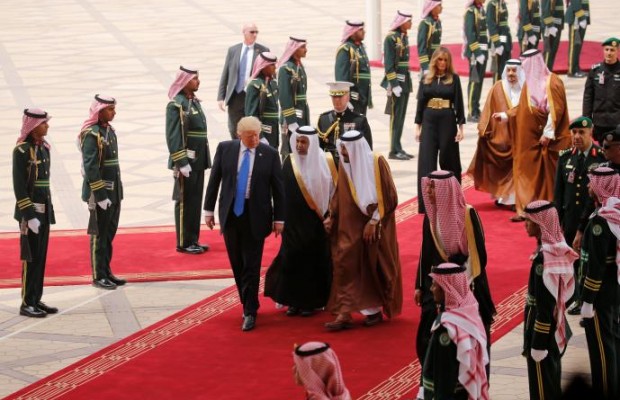 President Donald Trump opened a nine-day foreign trip on Saturday in Saudi Arabia, looking to shift attention from a spiraling political firestorm over his firing of former FBI Director James Comey last week.
---
 With delicate diplomatic meetings facing him, including three summits, Trump faces a challenge of advancing his "America First" agenda without alienating key allies during his first trip abroad.
Stepping off Air Force One in sweltering heat with his wife, Melania, Trump and his entourage received a red-carpet welcome from Saudi King Salman.
The trip has been billed by the White House as a chance to visit places sacred to three of the world's major religions while giving Trump time to meet with Arab, Israeli and European leaders.
But uproar in Washington threatened to cast a long shadow over the trip. His firing of Comey and the appointment of a special counsel to investigate his campaign's ties to Russia last year has triggered a stream of bad headlines.
The New York Times reported Trump had called Comey a "nut job" in a private meeting last week in the Oval Office with Russian Foreign Minister Sergei Lavrov and ambassador to the United States Sergei Kislyak.
Source: reuters