Trump fit for duty, but should hit the gym- White House doctor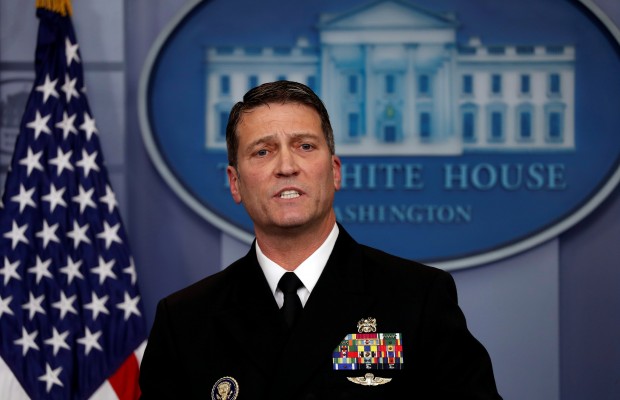 U.S. President Donald Trump passed a test for signs of dementia and is in overall excellent health, but needs to shed weight by cutting calories, fats and carbohydrates and starting a daily exercise routine, the White House physician said on Tuesday.
---
 Trump, who was coy about sharing medical information during his unconventional 2016 run for office, used his first presidential medical exam - conducted on Friday at Walter Reed National Medical Center - to try to put to rest lingering questions about his mental fitness for office.

Trump asked his physician, Dr. Ronny Jackson, to add a cognitive screening test to the exam, and authorized him to release a battery of data from the tests.

Trump, 71, is known to enjoy high-fat foods like fried chicken, hamburgers and steak - and, while he plays golf, he does not have a daily exercise routine.

Jackson said Trump is going to try to lose 10 to 15 pounds (4.5 to 6.8 kg) by eating better and starting to exercise,

The Navy doctor exhausted reporters' questions during an unusually lengthy hour-long session, at Trump's request, and said he did not withhold any information in the interests of privacy.

"He said, 'I want you to get out there and I want you to talk to them and I want you to answer every single question they have,'" Jackson said of Trump.
Source : Reuters