'I'm not a racist,' Trump insists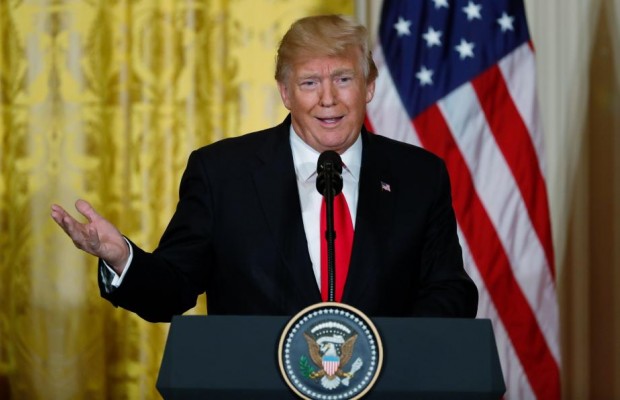 President of the united states, Donald Trump insisted on Sunday "I'm not a racist" in response to reports that he had described immigrants from Haiti and African countries as coming from "shithole countries."
---
Trump also said he was "ready, willing and able" to reach a deal to protect illegal immigrants brought to the United States as children from being deported but that he did not believe Democrats wanted an agreement. He tweeted earlier on Sunday that the existing programme would "probably" be discontinued.
The debate over immigration policy became increasingly acrimonious after it was reported on Thursday that the Republican president used the word "shithole" to describe Haiti and African countries in a private meeting with lawmakers.
The comments led to harsh recriminations from Democrats and Republicans alike, with some critics accusing Trump of racism, even as bipartisan talks continued in the U.S. Congress to seek a bipartisan compromise to salvage the Deferred Action for Childhood Arrivals programme, or DACA.
Asked by a reporter in Florida whether he was a racist, Trump said: "No. I'm not a racist. I'm the least racist person you have ever interviewed."
Trump has threatened to end DACA, but he seemed to keep the door open for a deal when he told reporters before dinner on Sunday night: "We're ready, willing and able to make a deal on DACA, but I don't think the Democrats want to make a deal…. The Democrats are the ones that aren't going to make a deal."