falling tree kills 12 worshipers in portugal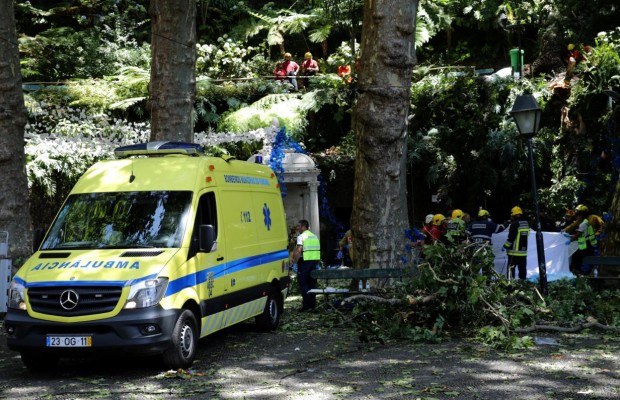 A tree fell into a crowd of worshipers during a major Christian festival on the Portuguese island of Madeira on Tuesday, killing 12 people and leaving over 50 injured.
---
 The accident happened during Madeira's biggest annual Roman Catholic festival, which draws big crowds to celebrate the island's patron saint, Our Lady of the Mount. Worshippers were struck by the falling tree near a shrine in a park in the hills above Madeira's capital Funchal as they prepared for a procession.
Pedro Ramos, health secretary of the local government of Madeira, said 10 people had died on the spot and a further two when they arrived in hospital.
He said some of the injured were foreign tourists, including from Germany and France.
"My thoughts are with the families and friends of the victims and my solidarity is with the citizens of Madeira," Prime Minister Antonio Costa said. President Marcelo Rebelo de Sousa was travelling to the island to comfort victims.
The festival celebrates the Assumption, or entry into heaven, of the Virgin Mary, mother of Jesus. Every August 15 is a public holiday across Portugal to honour the day.