Queen Elizabeth arrives Portsmouth in largest warship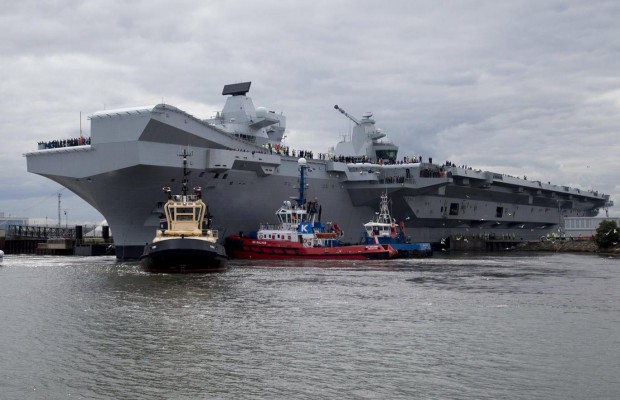 Britain's biggest vessel has arrived into her home port today for the first time as she is hailed as the Royal Navy's "most powerful warship ever built".
---
 The £3 billion behemoth will be the nation's future flagship, and her 700-strong company plus 200 contractors entered Portsmouth Naval Base this morning.
Speaking on board as the vessel sailed in the English Channel, Captain Jerry Kyd said he is feeling a 'huge amount of pride' ahead of the vessel berthing in her home port.
'It sends the right signals to our allies and indeed potentially to our enemies that we mean business, he further said.
'The armed forces are fundamentally an insurance policy for the country and you can't just, at the flick of a switch, decide that you need these capabilities.
The 65,000-tonne carrier, the largest warship ever to be built in Britain, is expected to be the Navy's flagship craft for at least 50 years.
The 280-metre vessel was previously forecast to reach its Hampshire base between August 17-22, after setting out from Scotland's Rosyth dockyard in June.
More than 60 Royal Navy sailors and Royal Marines took part in a training exercise aboard the American USS George HW Bush earlier this month, in preparation for the ship's entry into service.
The carrier will remain without aircraft until flying trials are conducted in the United States next year, with 10 F-35 Lightning II jets and 120 aircrew expected to take part.