Over 134 dead in Bangladesh landslides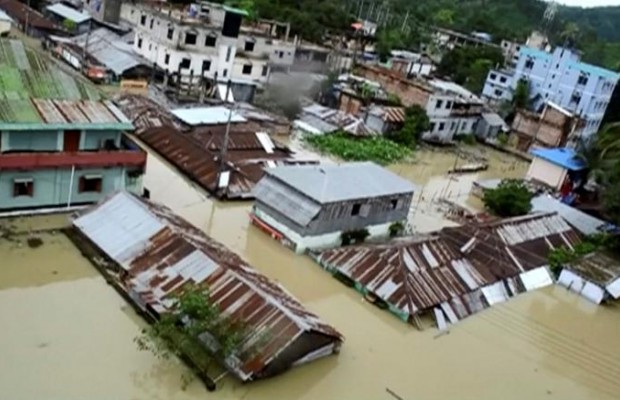 At least 134 people have been killed in Bangladesh when a series landslides triggered by heavy rain buried hillside homes, on Tuesday.
---
Densely populated Bangladesh is battered by storms, floods and landslides every rainy season.
The landslides hit three hilly districts in the southeast early on Tuesday, killing 98 people in Rangamati, 30 in Chittagong and six in Bandarban, said Reaz Ahmed, head of the department of disaster management.
The death toll could rise further as rescuers search for bodies and many people are still missing, he told Reporters
"Rescue operations are being hampered by bad weather while authorities are still struggling to reach some remote areas," he said.
The dead include four soldiers who had joined the rescue operation in Rangamati when another landslide occurred, he said.
In 2007, about 130 people were killed in a landslide in Chittagong in the southeast.