3 Israeli guards killed in west bank shooting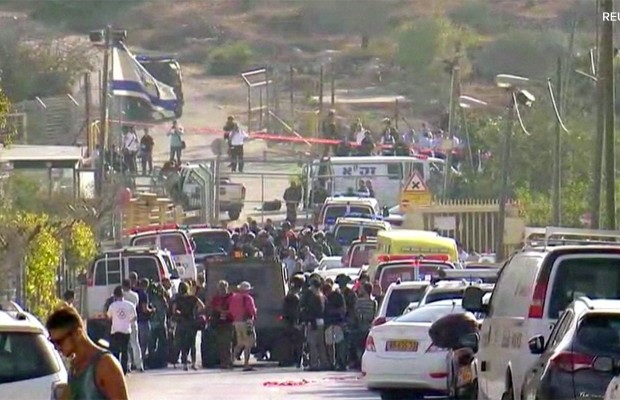 A Palestinian gunman killed three Israeli guards and wounded another in an attack on a Jewish settlement in the occupied West Bank on Tuesday before he was shot dead, a police spokeswoman said.
---
 She said the gunman approached Har Adar as part of a group of Palestinians who work at the settlement, and aroused the suspicion of private guards and paramilitary Israeli police posted at the entrance checkpoint.
Challenged to halt, the Palestinian "opened his shirt, drew a pistol and fired at the security staff and troopers at close range", said the police spokeswoman. She provided a handout photograph of his small-calibre firearm and two bullet clips.