Pakistan minister denies corruption charges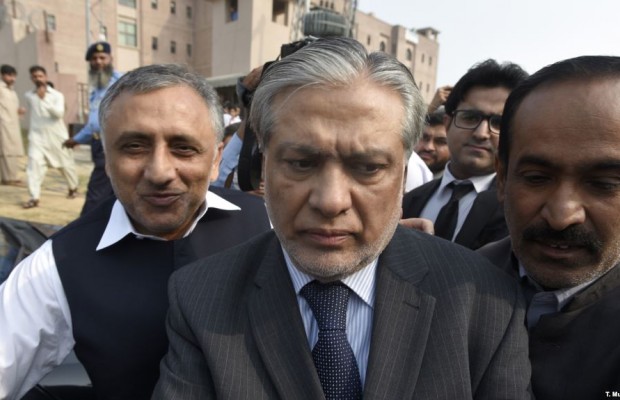 Pakistani Finance Minister Ishaq Dar pleaded not guilty on Wednesday to owning assets beyond his means, an official from the ruling Pakistan Muslim League-Nawaz said, amid a corruption investigation into former Prime Minister Nawaz Sharif.
---
 The Supreme Court in July disqualified Sharif for not declaring a small source of income and ordered an investigation into Sharif, his children and Dar, Sharif's former accountant. Dar's son is also married to one of Sharif's daughters.

"Dar told the court that he was innocent and he will prove that his assets are legitimate," Jan Achakzai, a PML-N official, told Reporters.

Dar did not speak to the media after his appearance in court in Islamabad but has dismissed all the allegations against him.