Minister says health centers too many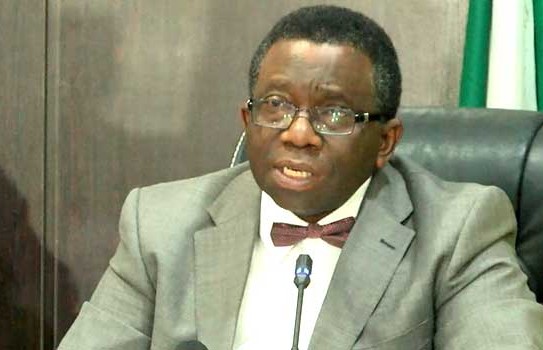 Nigeria's health minister, Prof. Isaac Adewole says maintaining the 30,000 primary healthcare centers is not sustainable, noting the country needs just 10,000 functional ones to meet the growing healthcare needs of the people.
---
The minister stated this Tuesday when he appeared before the Senate at plenary to brief it on the state of teaching hospitals across Nigeria as a way of revamping the healthcare sector.
Addressing the red chamber, the health minister said to make the primary healthcare centers function optimally, ensuring funding for a manageable number of these facilities will be most appropriate, instead of spreading the funds to the 30,000 facilities, a non-sustainable venture.
He commended the Senate for approving the basic healthcare provision fund but noted that 22 states have registered, leaving 14 others yet to commit to the scheme.
The health minister lamented the state of decay in both the primary and secondary healthcare facilities and therefore urged for increased investment in the sector to ease the mounting pressure on the teaching hospitals.
Following the minister's brief, a cross-section of the senators highlighted other matters affecting the country's healthcare delivery system.
In the course of the session, Kabiru Marafa drew the attention of the Senate to alleged diversion of funds meant for Zamfara state by the former health minister, Onyebuchi Chukwu to Enugu.
At the end of the committee of the whole, Senate president, Bukola Saraki, therefore, noted the need for increased budgetary releases for the health sector.