Actress, Juliet Mgborukwe welcomes baby girl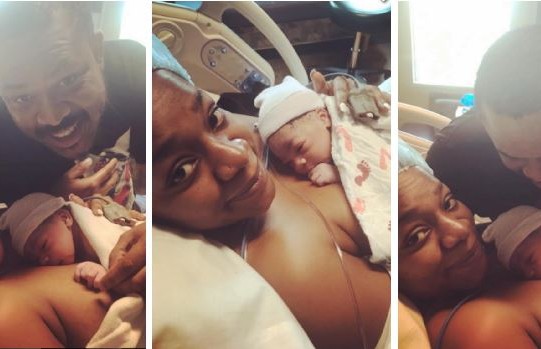 Nigerian actress, Juliet Mgborukwe-Ojukwu and her husband, Chima Ojukwu, have welcomed their second child, a girl.
---
Juliet, who gave birth in a United States hospital named their new born daughter Chidinma Elite Ojukwu' aka (C.E.O).
Meanwhile, the couple already have a son together.
However, Juliet on her Instagram page announced the birth of her daughter, she wrote:
"The daughter I asked God for is finally here 1 Samuel 1:27... God is so good to me just as our daughter's name says 'Chidinma Elite Ojukwu' aka (C.E.O)... Thank Y'all for the prayers and well wishes, I indeed carried her and birthed her like the Hebrew women??. To @obyjuks @luv_em_kiddos @i_am_nulisThanks for the early gifts, your little fashionista is ready to rock all the beautiful outfits???.. To my son Sir'CEO
Am sorry for the countless times you try to lean on mummy's tummy for comfort but I pushed you away, sometimes you get mad cry but still turn around and give me a big kiss #Priceless??you can come lay on my tummy all you want now baby it is all yours??. To My husband, We did it again Zaddy???Thanks for your Love and support throughout this pregnancy, you made it so effortless for me with your silly jokes, Thank you for your understanding the days I couldn't cook, clean or get too lazy and tired to rub your feet after you get off a long day of work, You are simply the best??..
#SuperExcited??????
#Momma2CEO's????
#CrushingOnMyBeautifulDaughter?????
#VainMomma?
#SuperBlessed??????2