Nollywood actors attacked by robbers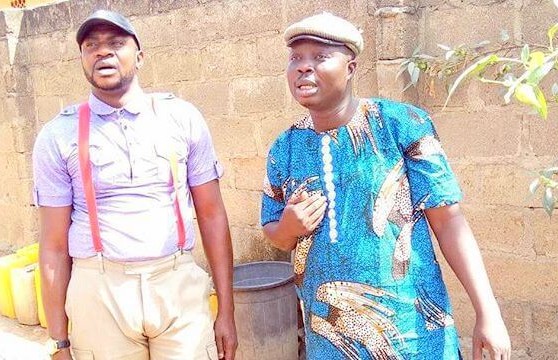 Nollywood actors, Odunlade Adekola and Bolaji Amusan popularly known as Mr Latin, have been attacked by armed robbers while coming back from Ijebu-Ode.
---
These celebrities and some of their aides escaped the incident after they abandoned their cars and ran into the bush.
It was reported that the actors had gone to Ijebu-Ode for a Glo music show, as the two were returning home from the show on Saturday, July 15, at night when they ran into robbers who barricaded the road.
According to reports, they were driving in separate cars with their aides. Adekola whose car was in lead made an attempt to turn around his car after sighting the robbers but the thieves rained down bullets on the cars forcing them to stop.
While, Mr Latin and his colleague with their aides fled their cars into the bush to escape from the armed robbers.
Latin explained that they hid the bush for about two hours while the armed robbers ransacked their vehicles for valuables.
He said: "We left Ijebu-Ode after the show and heading to Abeokuta, when at about 7.30 p.m. we ran into the armed robbers already stationed themselves on the road."
We took to our heels as the robbers pursued us with guns. We were in the bush for about two hours, before we later regained freedom after the robbers left the scene."
However, Latin said some vigilante members came to their rescue and took them to Ogun State University Teaching Hospital for medical treatment.