Opinion: Nigeria on My Mind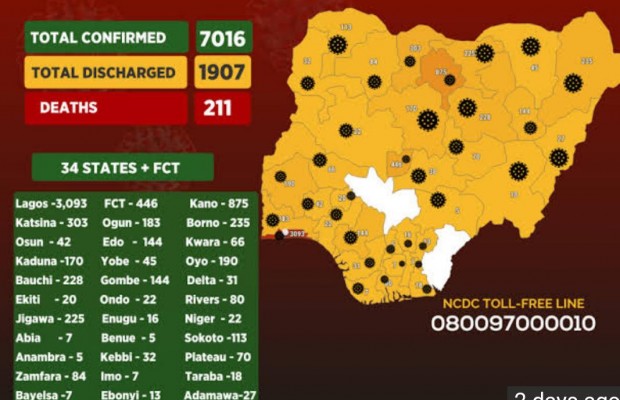 I was just wondering in this time of mindful caution why the mad man roaming the streets has not been infected with COVID -19 whilst the prisoners and their wardens staying in an unhygienic, densely populated holding facilities scattered all over Nigeria are not turning out with Coronavirus positives.
I suspect nature itself is beginning to play a sinister plot on people's minds especially when they fail to follow prescribed protocols against getting infected as a means of staying alive. These are trying times bearing mind that you will still need a Barber to scrape your hair clean; the Manicurist and Pedicurist to do justice to your nails at close range. The question to ask now is; is this safe or life is just being mischievous after the last influenza pandemic that ravaged the World in 1918.
Remember, the mask itself can only protect you but does not keep away the Coronavirus, so you will still need to follow the protocols religiously and develop immunity against it over time as it was with the previous pandemics.
I have seen a lot of recommendations on how to avoid getting Coronavirus in the first place, like observing the following routines namely; Good Hand Washing, Personal Hygiene and Social Distancing but, what I have not seen a lot is advice on what happens if you actually get it, especially for those leaving in remote communities without access to basic social amenities. Invariably, are we saying that dressing like a masquerade before entering a banking hall to transact business would not recline the society to aid and abet crimes in all its entirety? Imagine, the 'care-givers' who are carelessly wandering the streets to seduce gullible free-loafers to part with their monies for lust of the without minding the repercussion. 
Nigeria is on my mind, but sitting still, wishing alone will not make anybody great, the fishes in the deep blue sea are made for you to dig the bait because he that suffers will remember.
The causal factor associated with Coronavirus is death but getting infected is not a death sentence. So, let's continue to #Stay Safe. #Social Distancing #Self Hygiene
Written By Teslim Ajayi