We Have Issue With Big Names - Wenger Admits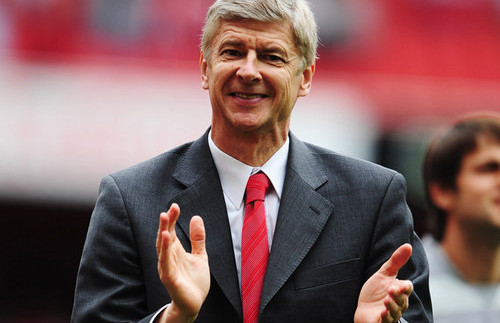 Arsene Wenger has admitted that Arsenal seem to have an issue with "big games", in light of Theo Walcott's comments that they lack belief, but hit back at Tony Adams and Sol Campbell over their recent criticism of the squad.
Wenger denied, however, that this team don't seem to care as much as the sides of the late 1990s and early 2000s, arguing that they possibly care even more and that they were "very down" after the Chelsea defeat.
"What is worrying is just that we're not winning the big games," he said. "At the moment we do not get the results that we want. That is more worrying than the difference of points.
"The difference of points is mathematically not dramatic, but the consistency of our performances within the game is what is worrying. When you see us in the first half and the second half, it's difficult to believe it's the same team, so that is more worrying for me.
"We are, of course, very disappointed because we've put a lot of effort into these games [the 2-0 defeat to Manchester City and loss at Chelsea] but we missed the start of these games and therefore came out with zero points. In the position we are in now it is a bit backs to the wall because we have to respond, and I'm confident that we will, but the team was very down after the Chelsea game."
Former Gunners centre-backs Adams and Campbell both appeared in the press at the weekend to criticise the current squad, but Wenger was defiant when asked directly whether the current side had the character of previous generations.
"Yes, of course they care as much, if not more... yes, people have the right to criticise when the games don't go as well as you want but I can show you games of the players you spoke about, I can tell you some bad stats as well, believe me. And I can show you some goals where they were not completely untouchable so that's happened to them as well."
When asked about a report which suggested that Wenger had called his players in for a meeting to give them a 'real talking to', he responded: "I don't talk about what has happened since that. We live in a world where you do not need to come into our sleeping room to find out what happened.
"We have to inform you, but don't forget that your job is first to judge us on what happens on the football pitch and not every day what is happening inside.
"It becomes a little bit ridiculous that every single moment of a football club has to be absolutely public and explained. We have to stand up for our performances and not everything we do inside the club."