Usain Bolt pulls up injured in the last major race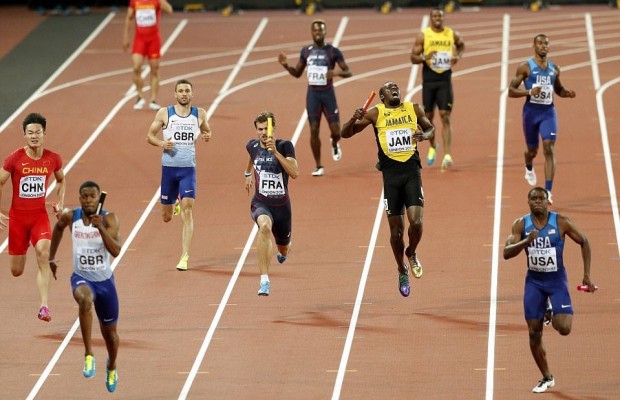 On a night when the human weaknesses of two seemingly invulnerable champions were so cruelly exposed, a young quartet of British sprinters provided a quite extraordinary antidote to the depression of seeing Usain Bolt and Mo Farah bid their farewells.
---
For Bolt the end came suddenly and painfully, the world's greatest athlete covering little more than 15 metres of his last major race before injury halted his progress; a victim, apparently, of severe cramp in his left hamstring.
It was no way for such an incredible career to conclude, Bolt reduced to an almost pathetic figure as his own momentum carried him half-way down the straight before he collapsed to the track. Medics arrived at his side with an invitation to climb into a wheelchair. Pride, however, came after the fall, and he insisted on hobbling to the finish line.
Report by Miyen Akiri