Serena Beats Venus In Aussie open final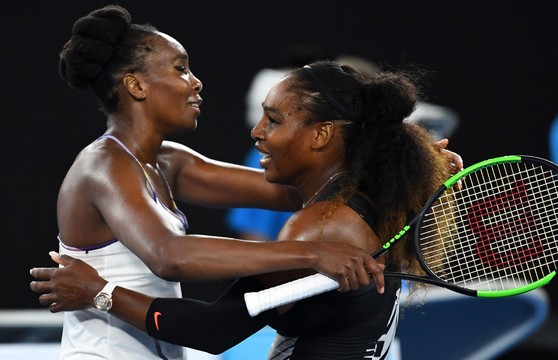 Venus Williams held up her end of the deal for another all-sisters Australian Open final with a 6-7 (3), 6-2, 6-3 win over CoCo Vandeweghe, becoming the oldest player to reach the final here in the Open era.
---


The 36-year-old Williams is back in a Grand Slam final for the first time since Wimbledon in 2009 and her first here since 2003, when she lost to her younger sister, Serena.

She could get a chance to avenge that loss — 22-time major winner Serena Williams was playing 34-year-old Mirjana Lucic-Baroni later Thursday for a spot in the final.

Williams tossed her racket after clinching the 2-hour, 26-minute semifinal on her fourth match point and put her hands up to her face, almost in disbelief, before crossing her arms over her heart. She then did a stylish pirouette on the court, smiling broadly, as the crowd gave her a standing ovation.

"Everyone has their moment in the sun," Williams said. "Maybe mine has gone on a while. I'd like to keep that going. I've got nothing else to do so let's keep it going."

Williams last reached a Grand Slam final at Wimbledon in 2009, the longest gap between major finals for any player in the Open era.

She's also the oldest player to reach a women's major final since Martina Navratilova, then 37 and 258 days, at Wimbledon in 1994.

The 25-year-old Vandeweghe was playing in the last four at a major for the first time and was the only semifinalist younger than 34. She'd advanced with back-to-back wins over top-ranked Anglique Kerber and French Open champion Garbine Muguruza and took charge against Williams in the first-set tiebreaker.

But Williams, a seven-time major winner, rallied after dropping a set for the first time in the tournament, breaking Vandeweghe four times over the final two sets and putting pressure back on her fellow American.