Ronaldo sent off as Madrid edge Barca in Spanish Super cup 1st leg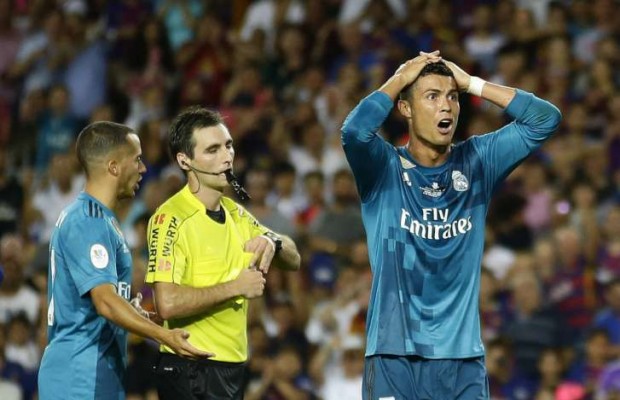 Cristiano Ronaldo scored a cracker and was sent off in the first leg of the Spanish Super Cup at the Camp Nou on Sunday night against Barcelona which the European champions won 3-1.
---
Gerrard Pique conceded an own goal against Barcelona while Lionel Messi converted a controversial penalty in the La Liga curtain raiser. Ronaldo and Marco Asensio then scored for Madrid with spectacular strikes in the second half to take the advantage into the second leg.
Report by Miyen Akiri