Pedro: Neymar Deserves To Play For Barca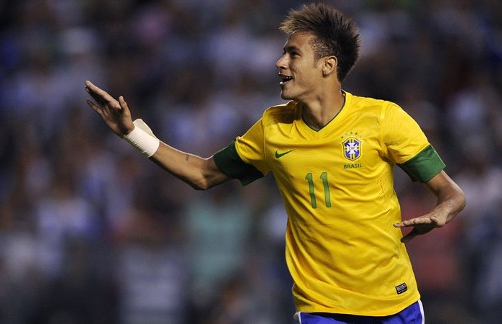 Barcelona winger Pedro Rodriguez has done nothing to quell speculation that Neymar is set to join him at the Camp Nou, telling Spanish radio the Brazilian "deserves" to play for the club.
Neymar has long been linked with a move to the Catalans, with reports in the Spanish media claiming a pre-contract agreement has been agreed with both the player and his current club Santos.
Spain international Rodriguez told Esports Cope on Thursday that, as one of the world's top players, it would make sense for Neymar to come to Barcelona.
"We know he could come here," Pedro said. "You never know what will happen. But he is one of the best players in the world, and he deserves to play for the best team in the world."
After a long injury absence last season, 25-year-old Pedro has featured regularly for Barcelona in recent months but has not scored in La Liga since August.
But he said the long goalless run was not a worry as the team was doing well. "I am on a bad run as it is a long time since I scored," he added.
"But these runs happen. The most important thing is to stay relaxed, help your teammates and that the team keeps winning. I must be calm, relaxed and do my work, then the goal will surely come."
Barca begin 2013 with a derby against city rivals Espanyol at the Camp Nou on Sunday, and Pedro warned that the game would be difficult despite Los Pericos currently lying 18th in the Primera Division.
"Derbies are always nice," he said. "Even though they are not doing well in the table, they are a good team. They will be a tough opponent to beat."
Pedro said the players were boosted by having Tito Vilanova back coaching following health problems, but he would only take charge of Sunday's game if he felt up to it.
"I see him very motivated," he said. "He has lots of strength - he is already taking the team, which is the biggest joy possible for us.
"I hope he will be on the bench on Sunday, but the most important thing is his health. It depends on how he feels."