Moses speaks on his regret in 2017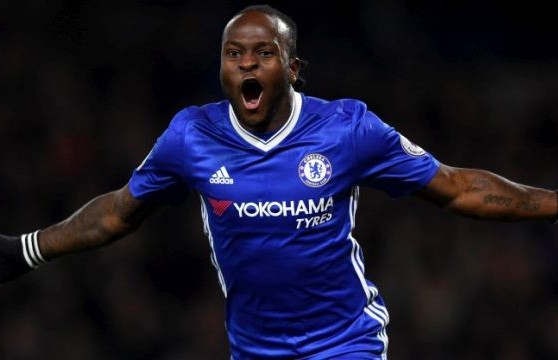 Super Eagles and Chelsea of England wing back, Victor Moses has said that his only regret this year was his "being squeezed out of the three-man shortlist  to become African Player of the Year", behind Gabon's Pierre-Emerick Aubameyang, Egypt's Mo Salah and Senegal's Sadio Mane – a decision that angered the Nigerian Football Federation.
---
But Moses is hoping to  bounce back from the setback to lead Nigeria into more Promised Land next year.
Moses pocketed a championship medal, got married, established himself as 'the indispensable man' in manager Antonio Conte's side and helped Nigeria become the first African nation to qualify for next year's World Cup. He said:
" After playing for England from U-16 to U-21, Moses opted for the country of his birth and says: Moses spoke highly of Super Eagles' World Cup qualifying exploits."Nigeria were the first African country to qualify for the World Cup.
"We are like Chelsea. We believe in ourselves. Chelsea have loads of games coming up. We've got a great squad, and the manager we have here, we know what we are capable of."I must have done well.
It felt good to be nominated. I've worked so hard. It's a bit crazy and shows how far I've come."