Arsenal Need To Add Steel To Their Style- Arsene Wenger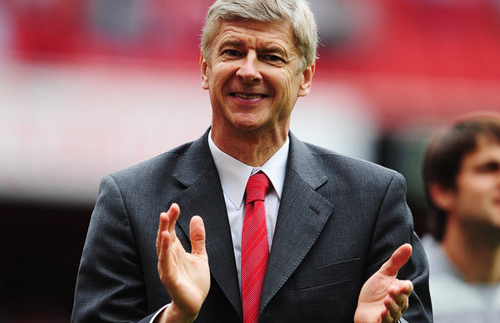 Style-conscious Arsenal may know only one way to play but manager Arsene Wenger has called on his side to show some added steel when they play Bayern Munich in the first leg of their Champions League last-16 encounter on Tuesday.

The London side are renowned for their slick passing and movement off the ball but with Bayern running wild at the top of the Bundesliga, Wenger knows playing their way through the Germans' defence will be far from easy.

"It is vital to keep a clean sheet," Wenger told a pre-match press conference on Monday.

"0-0 is not a disaster at home but of course we will try to score goals.

"We must focus on our own quality and we have to put into our heads that we have 180 minutes to qualify.

"We have a way to play that everyone in the team knows. We must play with a positive mentality.

"We know what is important; it's not what people (say), it's what we do on the pitch."

Arsenal go into Tuesday's game with their confidence dented by a weekend FA Cup defeat at home by Blackburn.

But in an up and down season, the Gunners have often reserved some of their best performances for Europe and midfielder Jack Wilshere is confident they can regain their best form at the right time.

"It's not ideal to go into a game like that after the loss (against Blackburn) but we have to show our character now," the England midfielder said.

"We've done it before so we know what we can do. We've beaten big European teams here before so we need to do that again.

"We need a good defensive display and then we need to counter them well. They've got a good defensive unit as well so it's going to be an interesting game and we look forward to it.

"We've got a good bunch of lads in the dressing room. They're winners as well. We've got the likes of (Lukas) Podolski and (Mikel) Arteta."

Podolski has an added incentive having spent three years at Bayern until a return to his hometown club in 2009.

The Germany striker said the idea of playing a Champions League final at Wembley was an added incentive to do well.

"It would be something amazing to play for a London team in the final of the Champions League at Wembley," he told The Sun. "Something very special.

"That is a dream, but there is a long way to go. First, we must play a great team - one of the favourites for the final."

But Podolski reassured Arsenal fans that there will be no conflict of interests when they take on his former side.

"Bayern is in the past," he said. "Now I am at Arsenal and looking forward to achieving things here. I feel it is not productive when you talk about what did or didn't work.

"If I am being honest, it would be more difficult if Arsenal were playing Cologne. They are my team. My club. Emotionally, it would have been far more intense."

Last year's Champions League runners-up Bayern may be riding high at the top of their league but Arteta said Arsenal needed to show them that they were just as good, right from the start.

"In the last few big games we have missed the first 20 to 25 minutes and given the opposition probably too much respect," he said.

"We want to face a different scenario and get into the game and show that we want to win it. "It's massive (to start well) because if you do then you have a great chance of winning the big games. We know we have to face them from the off."