Bayern And Barça Favourites For Title - Santi Cazorla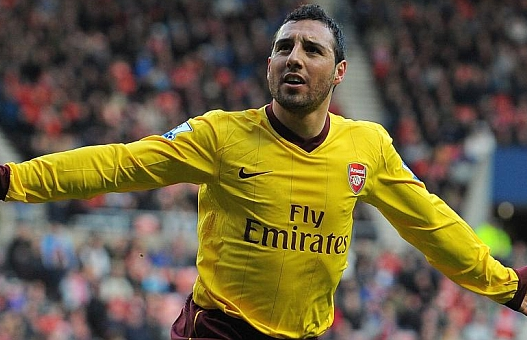 Santi Cazorla, one of Arsenal's stars, is ready to take the first real test of the season with his team - against none other than Bayern Munich. "Bayern is a very, very difficult rival. Anyway, we'll just enjoy the game and do our best against a team which has some great players," the Spanish midfielder said on the official UEFA website.
Cazorla is very aware of the form Bayern are in. But he also remembers what happened to them in the Champions League final last May when they lost to Chelsea at home, against all odds: "That final was a further reminder that being the better team doesn't always mean that you'll win. It was a pretty spectacular performance by Bayern but Chelsea, using their own strengths, took the trophy. It was all about details. Didier Drogba scored in the last seconds, then Arjen Robben missed a penalty. Had he scored I'm almost sure Bayern would have won." he said.
"Bayern won many fans after a remarkable campaign during which they knocked out Real Madrid. Along with Barcelona, Bayern must be one of the favourites to win this season." Cazorla added.