Malami declines comment on former AGF Adoke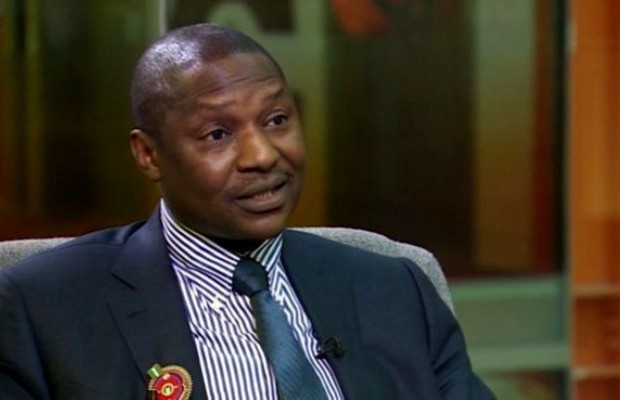 Nigeria's attorney-general and minister of justice, Abubakar Malami has declined comment on the state of affairs as it concerns Mohammed Adoke, who was justice minister during the Goodluck Jonathan government.
Galaxy's Godfrey Eshiemoghie reports that at a parley held in Abuja at the justice ministry, Thursday, Malami declined to comment on the state of affairs of the Mr. Adoke amidst confirmed reports of his arriving Nigeria from Dubai.
Adoke faces charges bordering on alleged abuse of office and money laundering with respect to the granting of the oil prospecting license (OPL) 245 to Shell and Eni.
Abubakar Malami assured that the current anti-corruption fight by the Nigerian government is total and without sentiments.
The attorney-general of the federation hailed the place of the Nigerian media in ensuring the success of the whistleblower policy of the government.