Kano Emir: Group faults Dangote, Fayemi's intervention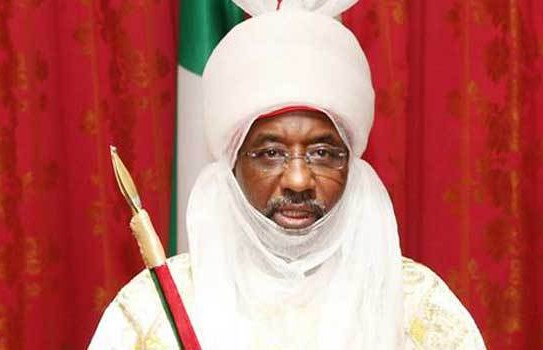 A coalition of civil society group has condemned the sudden intervention of Alhaji Aliko Dangote and Ekiti state governor Kayode Fayemi to halt the investigation of the Emir of Kano, Mohammed Sanusi over allegations of financial impropriety.
---
National coordinator of network of the civil society organizations in Nigeria, comrade Victor Kalu who addressed journalists in Abuja said the move is unacceptable as the intervention aims at disrupting a legal process which tends to correct the anomaly.
Kalu urged the government of Kano state to remain committed to the investigation as any move to suspending it will erode citizens confidence and rubbish federal government's fight against corruption.
He said the investigation centres on the need to unravel how public fund was embezzled and should be sustained to expose what happened.
He blamed the emir for refusing to appear before the commission of enquiry investigating the matter saying such appearance would have cleared all doubts about whether or not the said fund was embezzled by the Emir.
Kalu accused the emir of scuttling all efforts to get the truth since he rejected his right of self-explanation, defence, as well as to make available documented evidence to aid the investigation.
He said the Emir should be made to face the law if found guilty or be given all his entitlement if innocent.