I respect the feelings of Nigerians- Buhari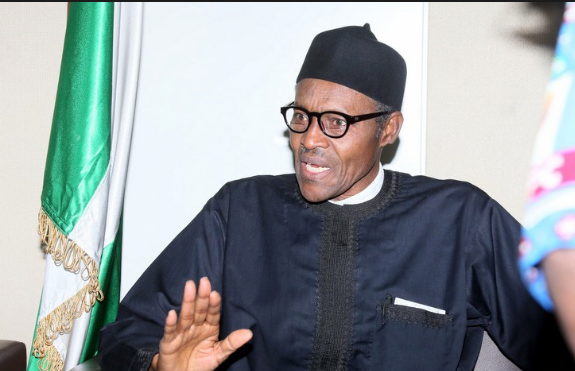 President Muhammadu Buhari says he understands the yearnings of Nigerians and strongly believes in the collective dream for a greater country.
---
Receiving Letter of Credence from Ambassador of Finland to Nigeria, Dr Jyrki Juhani Pulkkinen, President Buhari said Nigerians reserved the right to elect leaders at various levels in 2019, and all efforts will be made to safeguard the integrity of the process.
He assured the new envoy that all will be done to ensure that results of 2019 elections reflect the will of the people.
The President congratulated Finland on its 101 independence anniversary, December 6, 2018, and commended the growing relations with Nigeria, especially in areas of Information Communication Technology (ICT), trade and education.
In his remarks, Ambassador of Finland said the areas of mutual benefit in relations with Nigeria can be extended to electricity, smart technology and crises management initiatives, pointing out that he will work hard to improve the trade figures and exchanges.
At the level of the United Nations, Dr Pulkkinen said his country will continue to support the restructuring of the multilateral institution to give greater roles to African countries like Nigeria.
President Buhari, who also received letter of Credence from Ambassador of France, Mr Jerome Pasquier, said French President Emmanuel Macron's visit to Nigeria's capital, Abuja, and the stopover in Lagos, was really impressive in bolstering both countries' relations.
The President said he was impressed with relations between France and its former colonies in Africa, noting that France continues to play positive roles in promoting security and economic growth in the countries.
President Buhari, however, called for more support in the fight against terrorism as the networks keep expanding with fighters moving across borders to support insurgents.
Responding, France Ambassador said President Macron will continue to support Nigeria, especially in the ongoing war against terrorism, with a specific interest in gathering and sharing of intelligence.
He commended the President for Nigeria's role in resolving the crisis in Togo and Guinea Bissau.
President Buhari equally received Letter of Credence from the Ambassador of Czech Republic, Mr Marek Skolil, assuring him of improved economic relations in areas like solid minerals exploration.
Mr Skolil said his country will continue to support Nigeria's military in the fight against terrorism in the North East.