House speaker: CUPP rejects Gbajabiamila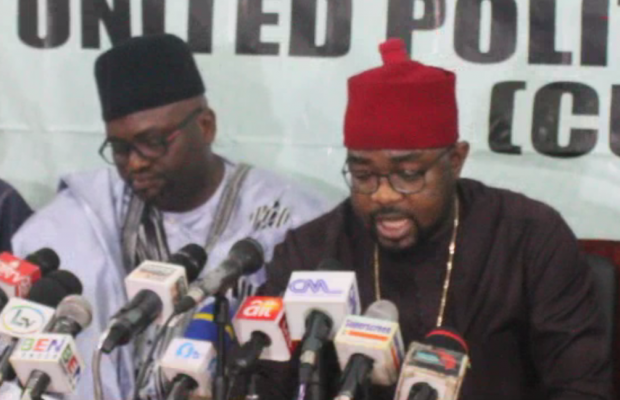 The Coalition of United Political Parties has rejected the choice of the Majority Leader of the House of Representatives, Femi Gbajabiamila, as the next Speaker.
---
Spokesman of the opposition coalition, Ikenga Ugochinyere made the rejection while addressing journalists in Abuja, Tuesday. 
He condemned the ruling All Progressives Congress for naming Gbajabiamila as its preferred candidate for the position saying Gbajabiamila's candidature goes contrary to the present administration's anti-corruption war since its proven that the candidate is corrupt and ex-convict.
Presenting documentary evidence, the CUPP spokesman said Mr. Gbajabiamila has many corrupt cases to answer
And therefore not qualified to run as the speaker of the house.
Ugochinyere said gbaja is not competent to be the Speaker of the House of Representatives as he has been convicted of "willful dishonesty" at Georgia. He also accused him of perjury in the CF001 form he summited to the independent national electoral commission in 2003, 2007,2011,2015 and 2019. 
Ikenga, therefore, called on all members-elect of the House of representatives to stand up to ensure that a person who the Supreme Court of Georgia has convicted for the offence of willful dishonesty and also lied under oath in his INEC form CF001 is not elected as speaker of the House.