Group prostest impeachment of Madumere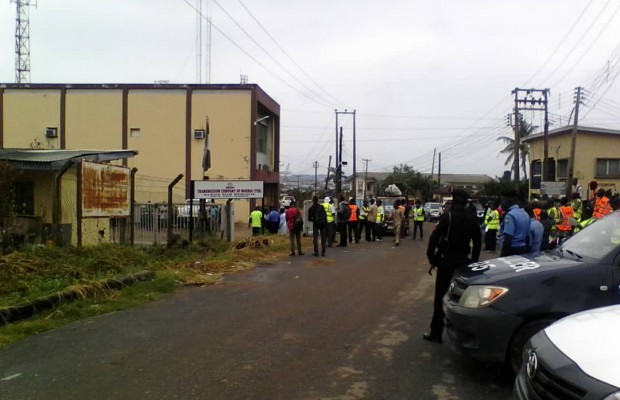 As part of effort to forestall the ongoing purported plot by some lawmakers in Imo state assembly to impeach the deputy governor Prince Eze Madumere, Concern citizens and loyalists to the deputy governor have stage a peaceful protest to the house demanding that the process be discarded with immediate effect, in the best interest of democracy and the state at large.
---
Condermning the plot, the protesters said the move by some of the lawmakers was born out of the monetary inducement on them by governor Rochas Okorocha who is bent on removing his deputy for not supporting his ambition to have his son inlaw succeed him coming 2019 gubernatorial poll in the state.
The group also accused some of the lawmakers for being economical with the truth by allowing the conscience be bought, they task the house in the best interest of the people to as a matter of necessity stop parading them selves as tools used for dirty jobs, rather they should seat and do their oversight function without prejudice.             
It would be recalled that the governor Okorocha on first tenure had his deputy Jude Agbaso impeached, and here comes another impeachment process at the tail end of his second tenure.
Meanwhile Prince Eze Madumere on friday got a court judgment ordering the house to discontinue from the impeachment process.
Attempt to get the speaker of the speak on the matter prove abortive as he expressly decline granting any interview on the matter.
The house earlier in a release signed by thirteen out members committee said it has found the deputy governor guilty of what it called gross misconduct.
Report by Ajibade Awofeso