French government invest in Nigeria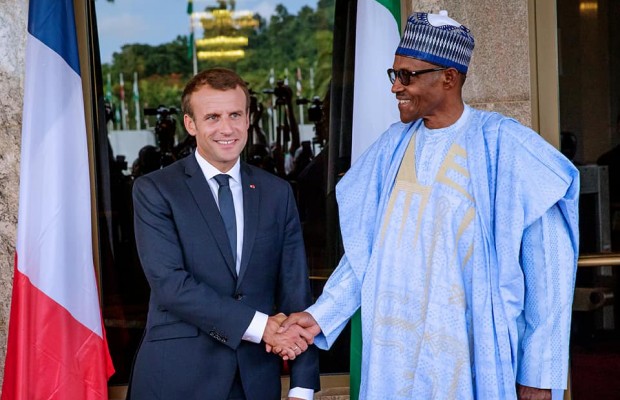 The French government has pledged to sustain its collaboration with Nigeria in the fight against terrorism and insurgency.
French President, Emmanuel Macron gave the indication while addressing journalists during his visit to the Presidential villa Abuja, Tuesday.
Macron emphasized the need for industrialization and development in the African continent and Nigeria to discourage misleading of youths from engaging terrorist activities.
It was the second coming of the French president who has come to visit the Fela Anikulakpo Shrine in Ikeja Lagos.
Rising from the bilateral meeting with President Buhari, President Macron said France will do more to develop Nigeria's economy by improving the small and medium enterprises.
He was also in interested in the cooperation to develop culture, sports, security and other critical sectors of the country.
It was also an opportunity for Buhari to intimate the visiting French leader with efforts of his government to end insurgency in the country.
He said while much is done to free Nigeria from the clutches of poverty and underdevelopment which encourage youths enrollment in social vices, government will need international cooperation like that of France to end insurgency.
On the sidelines of the visit was the signing of $475m of intent for the financing of urban mobility improvement program initiated by the Lagos state , a credit facility agreement for improve water supply in Kano state the agricultural development programme in Ogun state.
While Lagos and Ogun state will gulp $200 million each, the water project in Kano State $75million.

President Macron has since left for the Fela Anikulakpo shrine in Ikeja Lagos state.