Falana, others condemn ethnicity, religion in justice administration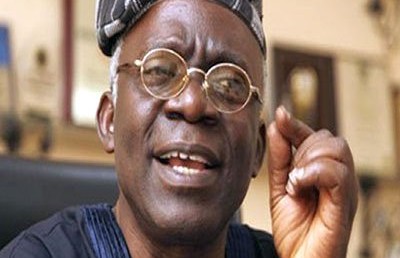 If justice has to be done in Nigeria, the nation has to move beyond ethnic and religious sentiments.
---
These were the words of legal luminary at the 20th Mike Okonkwo Annual lecture series
Speakers at this hall have converged with one intent-  a way to seek justice for all Nigerians.
So it is no surprise that the convener brings these bright minds to dialogue on the theme "Justice as an instrument of enduring peace in Nation Building".
Xenophobic attacks on Nigerians conspicuously came up. 
For the senior advocate of Nigeria, Femi Falana, South Africans have lost the essence of social justice.
With issues like corruption, kidnapping and other disturbing national issues also taking centre stage, Falana says when criminals are profiled on the basis of ethnicity, Nigerians do injustice to themselves.
For the first female SAN, Foluke Solanke, Justice is pivotal in the Nigeria situation because without law there is no justice.
The convener, Bishop Mike Okonkwo sums it all up with the role of the church in ensuring justice for all.
The 20th Mike Okonkwo annual lecture series highlights presentation of gifts to winners of the annual essay competition.