Dickson charges new LG chairmen to curb insecurity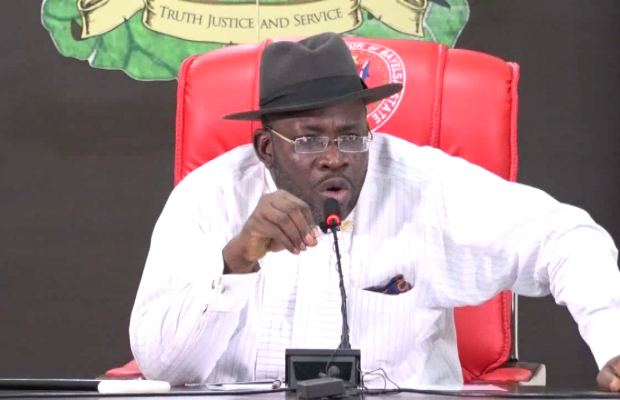 Governor of Bayelsa state Seriake Dickson has charged the newly elected eight local government council chairmen to ensure that criminal activities such as kidnapping and cultism become a thing of the past.
---
He gave the charge at the government house executive chambers in Yenagoa during the swearing-in ceremony of the chairmen and their vice.
Addressing the newly elected chairmen and their vice after taking the oath of office, Governor Dickson charged them to take control of insecurity in their domain.
Two of the council chairmen in the restive Sagbama and Brass council areas promised to engage stakeholders in curbing crime.
The new council chairmen and their vice are expected to lead their various councils for the next three years before another election is held.