Buhari welcomes Supreme Court's ruling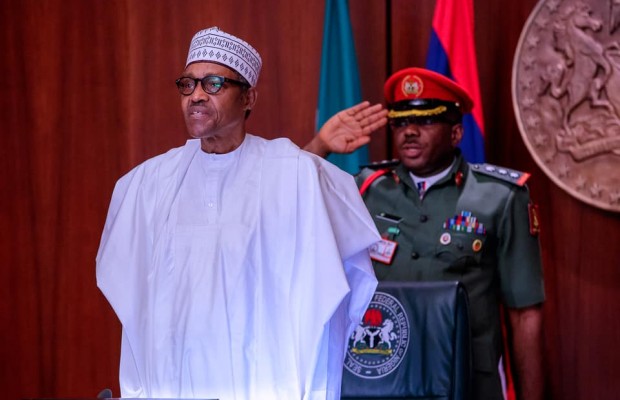 President Muhammadu Buhari has welcomed the ruling of the Supreme Court of Nigeria, dismissing the case brought before it by former vice-president, Alhaji Atiku Abubakar and his party, the Peoples Democratic Party, PDP.
---
In a statement signed by the senior special assistant to the president on media and publicity, Shehu Garba, the president thanked Nigerians for the mandate they gave to him to run the affairs of the country for another four years. 
The statement said President Buhari was re-elected by an absolute majority of 55.6 per cent of the national vote, with Nigerians casting nearly 4 million more votes for President Buhari than his nearest challenger – representing a margin close to 15 per cent of the total vote. 
 It said President and Government of Nigeria extend their gratitude to former vice-president and his party for undertaking their campaign through protestations to the courts. 
It said the PDP and its candidate have conducted themselves in line with the laws of the country they sought to lead. 
Garba said having done with the court process; it is now time the country is afforded the right to move on – in the interest of all Nigerians – regardless of how they voted. 
He said further that Government must be enabled to focus solely on addressing the issues that concern the country. 
He said there are much works to be done given the need to build economic empowerment and opportunities for the nearly 200 million Nigerians, 60 per cent of whom are youths willing to defeat the twin ills of terrorism and corruption.
Garba also called on the opposition to henceforth eschew anything that will bring distractions.