Benue Police parade suspected cultists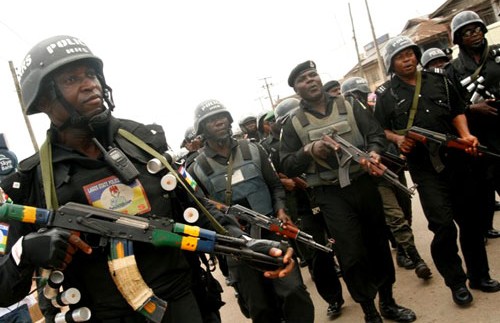 Thirteen suspected cultists have been arrested and paraded by the Benue state police command after they killed 9 members of another cult group in one day.
---
The 13 suspected cultists were arrested in Ushongo local government area where they had lured the 9 members of another rival cult group and killed them.
The suspects according to police were rescued from the community who demanded that they be killed, their refusal lead to the destruction on a police high way van and the hurling of stones on the police division. 
The Benue state police commissioner, Ene Edem Okon, who spoke to journalists after parading the suspects, at the command headquarters in Makurdi, said the 13 suspects will be charged to court alongside others arrested in similar cult related activities for culpable homicide.
The police boss, says he has decided to put in place machinery to nip cultism which has become worrisome in the state, particularly during this electioneering period. He assured the public that the police will continue to live up to its expectations.
The police said they were on the trail of others who fled, however, promising to bring them to book.
Report by Gabriel Ordia