Benue passes N190B as 2018 budget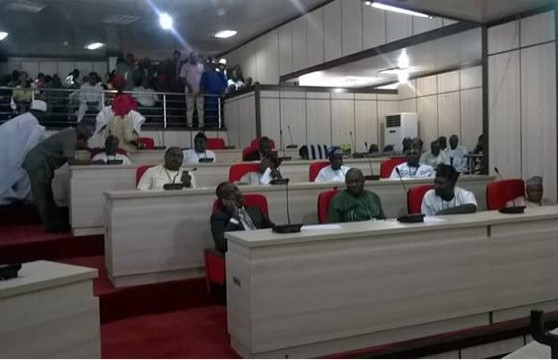 Benue State House of Assembly has passed the Appropriation Bill of N190.030Billion for the 2018 fiscal year.
---
The appropriation bill was passed on Wednesday, April 4, after clause by clause consideration of the report of its Standing Committee on Appropriation on the 2018 Appropriation Bill. 
The Bill passed represents an increment of over N11.5Billion over the N178.3Billion that was presented to the Assembly by Governor Samuel Ortom last December.
Chairman, House Standing Committee on Appropriation, Barr Adam Okloho, explained that the increase of 11Billion Naira is as a result of non-inclusion of some on-going projects by the Ministry of Finance and additional request by Public Sector Entities (PSEs) for the inclusion of some critical projects among others which were omitted from the initial estimates.
While the 2018 Appropriation Bill as passed include N81.9Billion for Recurrent Expenditure, N108Billion for Capital Expenditure with Deficit Financing standing at N35.1Billion.
Speaker, Mr. Terkimbi Ikyange after announcing the passage of the bill gave a provision that no monies should be released to Public Sector Entities on items that are not captured in the budget saying such practice contravenes the Appropriation Law. 
Report by Gabriel Ordia