Abia Govt. appoints another acting Chief Judge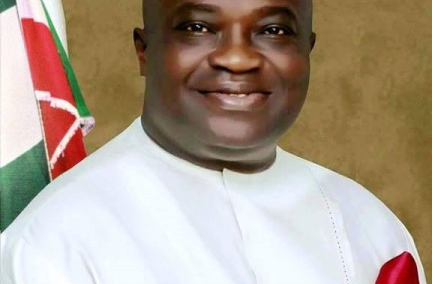 Barely ten days after an acting Chief Judge, Obisike Orji was sworn-in in Abia state, South-East Nigeria, another Justice Kalu Ogwe has taken his position.
---
Governor Okezie Ikpeazu on Monday complied with the recommendation of the National Judicial Council, NJC and administered the oath of office on Ogwe.
The suspension of Theresa Uzokwe as the state Chief judge and the hurried swearing-in of Obisike Orji as the acting Chief Judge had been shrouded in controversy. This is presumed to have been the brain behind the government's quick reverse.
The National Judicial Council had declared the suspension from office of the former Chief Judge of Abia state, Theresa Uzokwe by the state House of Assembly as unconstitutional and of no effect while faulting the now removed Obisike Orji for making himself available to be sworn in as the state acting Chief Judge.  
Justice Kalu Ogwe assumes the office pending the resolution of the matters and appointment of a substantive Chief Judge for Abia state.
The Abia State House of Assembly had on the 
26th of February 2018
 suspended then Chief Judge of the state, Theresa Uzokwe from office while Governor Ikpeazu appointed and swore-in Obisike Orji as acting Chief Judge but both actions were rejected by the NJC as not following due processes.
Reports by Ajibade Awefeso
(Abia correspondent)