Trump to visit Texas amidst flood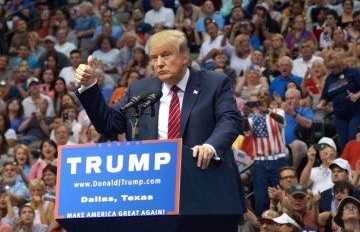 U.S President Donald Trump said Monday that the recovery from Hurricane Harvey will be "a long and difficult road," but predicted the country would emerge "bigger, better, stronger than ever before."
---
 Trump is scheduled to visit Texas on Tuesday.
Calling the storm a catastrophe in Southeast Texas, the President said, "We see neighbor helping neighbor, friend helping friend and stranger helping stranger. We are one American family. We hurt together, we struggle together and believe me, we endure together."
The President also said he believes Congress will act fast to provide disaster relief funding to the areas affected by Harvey.
"You're going to see very rapid action from Congress -- certainly from the President," Trump said.
Addressing Texans, he added: "We're going to get your funding."