Tragedy averted as fuel laden tanker falls again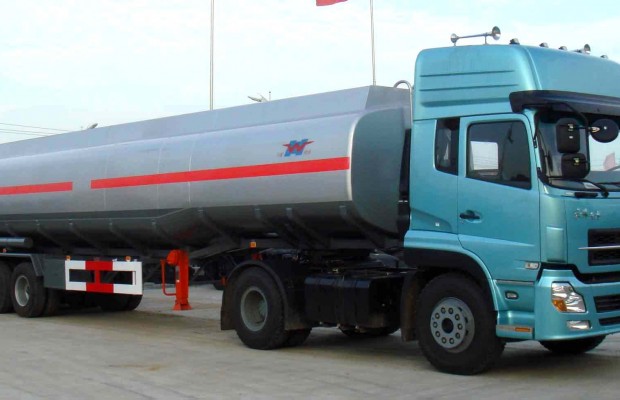 A tragedy was averted at Academy area of Ibadan, the Oyo state capital this evening when the front part of a tanker filled with petrol fell off while on the motion on the Ibadan end of the Lagos-Ibadan expressway.
---
Recall that a similar incident happened last week at Ojoo area of Ibadan but with no casualty.
Correspondent Kunle Ojo who visited the scene of the accident reports that the tanker coming from Lagos end of the expressway developed a mechanical fault while on motion when the front part of the fuel-laden vehicle detached and fuel was gushing out of the tanker.
Some of the residents of the area, on sensing danger, ran for dear lives while others started scooping fuel from the vehicle.
The timely arrival of officials of the Oyo state fire service saved the situation from getting worse as they cordoned off the highway and diverted vehicles coming from Lagos end to the other side of the highway.
As at the time of this reports, hundreds of motorists and commuters are now stranded on the highway as traffic continued to build up while the rear part of the tanker with the fuel is yet to be moved from the highway.
However, an ambulance from the Oyo state fire service has been stationed close to the tanker to avoid fire outbreak.
Also, officials of the Oyo state command of the Federal Road Safety Corp, Nigeria Police Force, Nigeria Customs Service and their counterpart from the Nigeria Security and Civil Defence Corp are already on ground to ensure the safety of lives and property in the area.